Why You NEED to Try Our 7 Day FREE Trial for Boxing…
Disclaimer: The point of this article is not to convince you to join our school, but to convince you NOT to join ANY Boxing gym that doesn't provide the benefits that we do.
This is not your standard big gym Boxing program. We are not teaching aerobics re-packaged as Boxing. Our instructors teach real techniques that will allow you to defend yourself in Real Life.
WHY SO MANY PEOPLE LEARN BAD STAND-UP: Most people learn bad stand-up because their instructors have no fight experience- they don't really know what works and what doesn't. This is actually a HUGE problem given the reactive nature of fighting- you have to have lots of practice to get your timing sharp for both your punches and your defense. But what if you're taught these moves incorrectly from the beginning? You'll have to spend countless hours- valuable time- "unlearning" these bad habits. This is all solved here at Paramount because all of our instructors have experience fighting IN THE RING and IN THE CAGE. They are going to teach you the techniques that really work, No B.S.
CALL US NOW TO RECEIVE YOUR 7 DAY FREE TRIAL
610-269-1127
GET READYto experience a workout that makes you mentally and physically strong while learning the best way to defend yourself effectively. We want to invite you to test drive our training system with our INCREDIBLE FREE INTRODUCTORY OFFER! Join our team today and learn about the hottest and most talked about self-defense training system in the world. Patience, commitment, willpower, and a positive attitude are all that you need to come prepared to class.
"Discover How our Boxing Program Will Re-Energize Your Life"
It's scientifically proven that exercise releases chemical endorphins in your brain that make you feel better and help you cope with stress and anxiety. Unfortunately most people stop going to the gym within a few weeks. Why?
It's almost impossible to stay motivated day-in and day-out when you are going to the gym ALONE- it's too boring and it's too easy to lose motivation without people around you. Many people sign up to the gym with a friend or spouse and what happens? One of the pair loses motivation first and they BOTH end up not working out.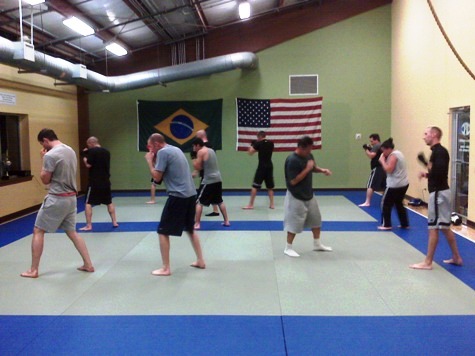 Our Boxing program is going to get you in incredible shape, lower your stress levels, and its going to teach you how to be extremely dangerous on your feet. These benefits alone are going to increase your self-confidence by making you feel better about yourself! All this in a team-oriented, friendly atmosphere where you will be surrounded by other individuals with the same goals and motivations as yourself who will be pushing you to do your best! Sounds a lot better than a big box gym kickboxing program doesn't it?
You will be learning a martial art that teaches you how to defend yourself, getting you in the best shape of your life, and being part of a school that works to help you achieve your goals in life …So what's stopping you from joining our program?
CALL US NOW TO RECEIVE YOUR
7 DAY FREE TRIAL
610-269-1127
Who Else Wants Knock-Out Power With Both Hands?
Learn EFFECTIVE Striking, Techniques that Work at the HIGHEST Level.
Honestly, if you're interested in Boxing or Mixed Martial Arts and you want to know how to defend yourself then what better way to stop an attacker from hurting you than by delivering a Knock-out!
If you were forced into a real-life fighting situation where you had to defend yourself to survive you'd want to be prepared, right?
Being prepared means not just being able to land that Knock-out punch but also being physically prepared so you don't get fatigued and tired. The workouts in our Boxing program cover everything, they'll get you into amazing shape AND teach you the very same techniques  fighters are using in the Ring and in the Cage.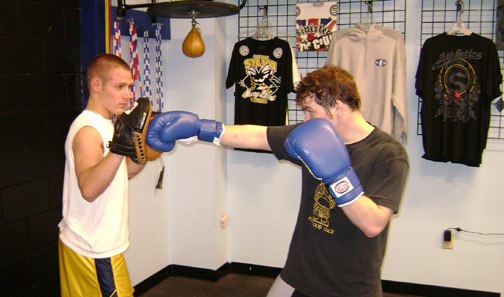 Here's Your Chance to Learn and Train With the Best Team in the Business
Are you ready to reach your peak levels of mental and physical strength and efficiency, while at the same time learning how to defend yourself against those who may want to attack you? Paramount Martial Arts and Boxing would like to invite you to test our new Boxing and self-defense system. All you have to do is try our FANTASTIC FREE FITNESS INTRODUCTORY OFFER. And all you need to bring with you is a positive attitude, commitment, and a little patience. Our Boxing system will help you:
Reduce stress

Improve focus and concentration

Increase eye/body coordination

Increase strength, stamina and flexibility

BURN BODY FAT & Stay IN SHAPE!
Read on to learn more about our complete training systems or give us a call to start your 7
day FREE trial

program right now!

Boxing is one of the most popular combat sports in the world, and an integral part of Mixed Martial Arts. In modern MMA, the vast majority of Knock-outs are scored by punches, which makes the fundamentals of boxing crucial for anyone interested in pursuing Mixed Martial Arts.

But it's so much MORE than that… Why do Fitness Experts from around the world recommend Boxing for people who are out-of-shape or overweight? It's because Boxing can be easily geared to your specific fitness levels. You can workout at your own pace, and burn up to 1,000 calories in a single hour!

Boxing is perfect for students who are interested in getting in shape and learning how to defend themselves, and a great supplement to any fitness routine. It doesn't matter what your objective is, we'll help you reach your desired goals.
Get in the best shape of your life by working out with a PURPOSE.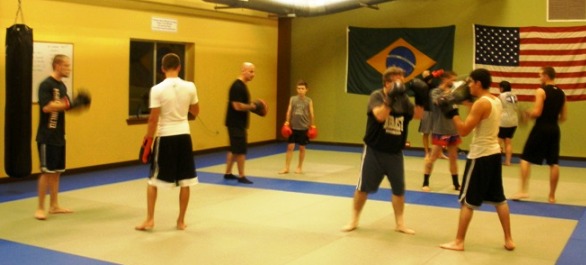 It's never too late to learn how to be in control of your mind, body and emotions with the intent, direction and skill to "take care of your personal safety". You will quickly understand why our Martial Arts Programs are the ultimate when it comes to getting in shape and staying in shape while learning how to defend yourself at the same time.
IF YOU HAVE THE DESIRE, WE'LL PROVIDE THE
TRAINING TO GET YOU AHEAD IN LIFE
Send us your name and email address and we'll send you Free updates on our workshops, seminars, and tournaments along with our special training tips.
We hate spam and have a very strict privacy policy. Your email address will never be disclosed to anyone for any reason. That's a promise. And you can unsubscribe from our mailing list at any time, no questions asked.
In fact, to show you our appreciation for your trusting us with your name and email address, we will send you our brand new e-book: How To Choose A Qualified Boxing Gym.
Our Invitation To You
My academy is unlike any Boxing gym you'll ever experience. You'll feel like a special person from the moment you walk into the door. You won't believe how friendly and helpful my staff and students are. When you first come into my school, we will show you around and answer any questions you may have. You will then participate in a 1-on-1 orientation that is only for students visiting for the first time. We'll introduce you to our style of Boxing and tell you how to get the most out of our programs.
But Don't Take My Word For It
Try Our Program For 7 Days Free
To register for an introductory program do the following: Pick up the phone and call 610-269-1127. We'll answer any additional questions that you may have and schedule a special time with one of our experienced staff members to work with you. You'll be glad you did.
Thank you and I'll see you soon.
Sincerely,
Brad Court Head Instructor Team Paramount
530 Trestle Place Downingtown, PA 19335 610-269-1127